ASI Mid-America 2021-05 Convention – Denver
05/13 – 05/16

Marriott Hotel Northglenn
(Formerly Ramada Plaza)
10 E. 120th Ave.
Denver, CO 80233

NOTE ON MEAL TICKETS
Meal tickets can be purchased in advance for any additional meals. Deadline is 4:00pm Friday. Contact Laural Bates at 970-214-1810.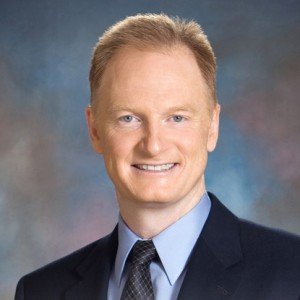 Pastor John Bradshaw is the president of It Is Written. A former radio broadcaster, he became a Christian as a young adult, and served as an evangelist and church pastor before joining It Is Written in January of 2011. He has held more than 100 evangelistic series, sharing God's word on six continents.
John has filmed It Is Written programs in almost 30 countries, which along with his daily devotional, Every Word and other It Is Written programs are viewed around the world. John is married to Melissa, and they have two children. They live near Chattanooga, Tennessee.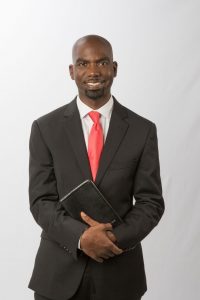 Dwayne Lemon is an ordained Elder in the SDA Church. He is also the director of PTH Ministries (A Bible Based Ministry of Preaching, Teaching, and Healing). As he travels the world, he can clearly see the great need of people to have a very real, dynamic, and genuine walk with God. He firmly believes that the Three Angels Messages combined with Medical Missionary work, in its practical sense, is the key to accomplishing this goal.
Convention Menu
Friday Saturday and Sunday Breakfast
Potatoes
Scrambled Eggs
Scrambled Tofu
Fruit Platters
Oatmeal
Biscuits/Gravy
Muffins
Toast
Friday Lunch
At Cinzetti's
Friday Supper
Veggie Burgers
Potato Salad
Pasta Salad
Sweet Potato Fries
Sweet Beans (Vegetarian) with Big Franks (Vegetarian)
Chips and Salsa
Fruit Platter
Sabbath Lunch
BBQ Soy Curls
Tofu Vegetable Curry (very mild)
Cubed Fried Tofu with potatoes, carrots, onions, broccoli
Rice Pilaf
Peas
Coleslaw – We will provide veganaise
Green Salad
Sabbath Supper
Baked Potato Bar
Chili – Vegetarian
Peppers – Grilled
Onions – Grilled
Mushrooms – Grilled
Sour Cream/Vegan – We will provide vegan option
Butter – We will provide vegan option
Imitation Bacon Bits
Broccoli
Cheese Sauce – We will provide vegan option
Fruit Plates
ASI Mid-America 2021-03 Rally – Eden Valley (Loveland CO)
03/26 – 03/27

Eden Valley
9325 World Mission Drive
Loveland, CO  80538

Physical Address for GPS

6263 N. County Rd. 29

Loveland, CO 80538

Phone: 970.667.1770
Email: office@eden-valley.org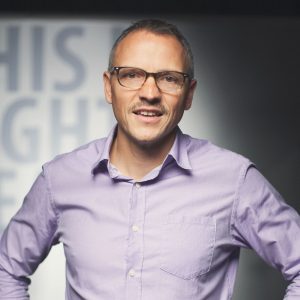 David is a Light Bearers speaker and ARISE co-founder and instructor. Since his baptism in 1999, he has traveled the globe preaching and teaching the gospel of Jesus Christ. He and his wife Violeta are the happy parents of two boys, Landon and Jabel. They enjoy backpacking, climbing, running, fly fishing, and reading.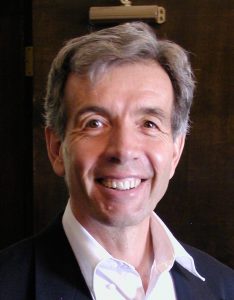 Frank was born in Canada to Roman Catholic, French Canadian parents. He became a Seventh-day Adventist on September 14, 1974 at the age of 27. Frank was elected to serve as president of Woodland Park Foundation, a small supporting ministry of the SDA Church from 1978-83. He worked as a Bible Teacher at Fountainview Academy in British Columbia, 1986-87. He then served in Zambia, Africa, as Director of Riverside Farm Institute between 1991-1997. Frank moved to the Outpost Centers International headquarters as Executive Vice-president 1997-2003. He spent twelve years as president of Eden Valley Institute, from 2003 to 2014. He then served four years as President of ASI-NAD, 2011-2015. He served again as Executive VP of OCI between 2015-2020. Today, Frank is Pastor of the Eden Valley Church and the Chaplain of the institution. He has been married for 50 years, and has three children, 12 grandchildren, and two great (really great) granddaughters.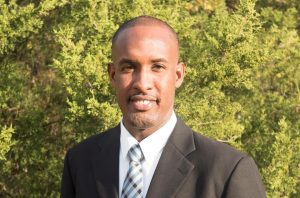 Shanniel was born in Jamaica and became a Seventh-Day Adventist at age 15. He has a passion for Health Evangelism, missions and young people since he was 17 years old. After receiving missionary training at Uchee Pines Health Institute in Alabama USA, he served as  Uchee Pines' Education Director, and Lifestyle Center Administrator for 4 years, and more recently served as president of Country Life Health Institute in the Dominican Republic. Together with his wife Lina, he has dedicated his life to full-time missionary work around the world and works currently with LIGHT (Lay Institute for Global Health Training) as the divisional director for Inter-America, and also the Field Vice-President for OCI (Outpost Centers International) in Inter-American Division.