ASI Mid-America 2019-11 Rally – Wichita KS
11/02 – 11/02

Wichita Three Angels Church
4558 N Hydraulic St.
Wichita, KS 67219-3319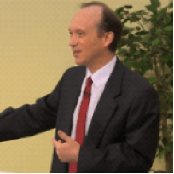 Jon Wood
is President & Co-Founder of Jesus for Asia, Inc. with his wife, Natalie. JFA is an ASI Member SDA Supporting Ministry. They have a passion for reaching the unreached and for re-engaging the church with foreign missions. They are parents of two children – James and Mary Ann. When Jon was two months old, his parents took him to New Guinea where they were missionaries for five years. Jon has experienced mission fields in Africa and Asia, as well as North America. JFA facilitates over 50 projects around Asia – including India, Thailand, Cambodia, Philippines, Indonesia, and other more closed countries. These projects cover areas of education, evangelism, missionaries, and media. He has also produced a 13-part series for the GC Office of Adventist Mission called "I Want This City," with Pastor E. Douglas Venn, who was church planting in Bangkok, Thailand, at the time. Check out more on their website:
www.Jesus4Asia.org
ASI Mid-America 2019-05 Convention – Denver
05/02 – 05/05

Ramada Plaza Northglenn/Denver North
10 E. 120th Ave.
Denver, CO 80233

NOTE ON MEAL TICKETS
Meal tickets can be purchased in advance for any additional meals. Deadline is 4:00pm Friday. Contact Laural Bates at 970-214-1810.
ASI Mid-America 2019-03 Rally – St. Louis MO
03/16 – 03/16

Central SDA Church
5 North Skinker Blvd
St. Louis, MO  63105
Phillip Sizemore
 became a Christian at the age of twenty-two. God had arranged for him to meet a young lady named Laura who introduced Phillip to Jesus and His truth. Phillip fell in love with both. Since that time, he has been a literature evangelist, became the father of two children (Kaytlyn and Marcus), attended ARISE, and has been a pastor since 2007. He is currently serving in Springfield, Missouri.